Ch. Von Charm's Excalibur of Laurado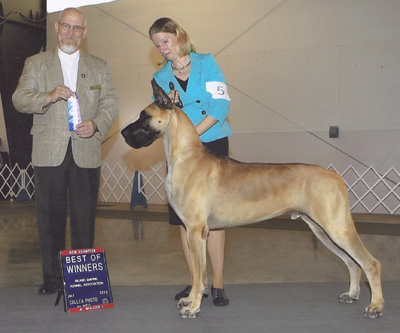 Lance finished 7-14-12 (WD & BoW) at the Coeur d'Alene dog shows.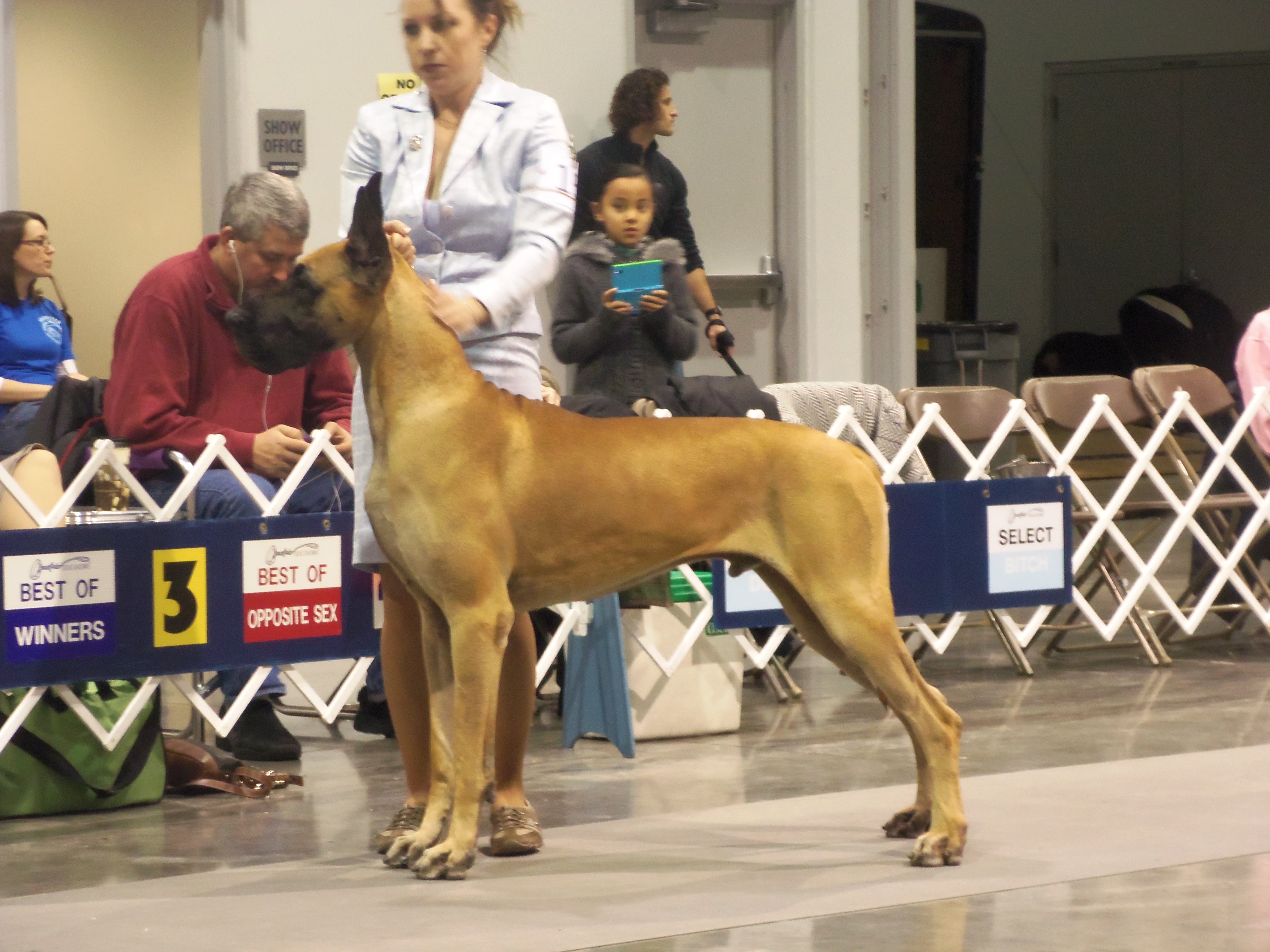 "Lance" needs only a major to finish.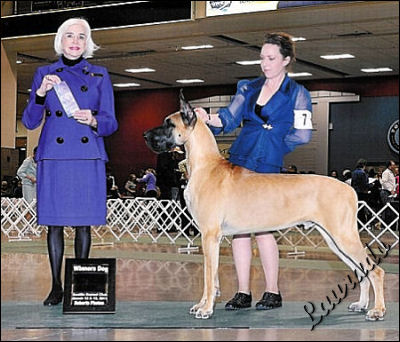 "Lance" is now minored out and just looking for majors to finish.
Thanks to Danna Paine for her handling.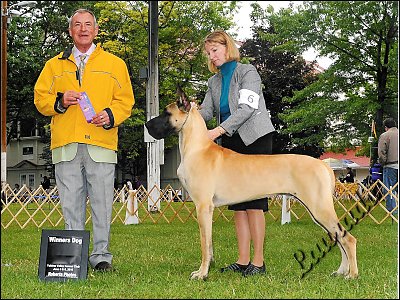 Shown at 10 month old winning 2 points under Desmond Murphy.
He is out of:
Ch. M&M's Bigtyme National Treasure V Charm X Ch. Shady Creeks Sister Golden Hair
Health Test Results
Test
Rating
OFA Cardiac
Normal GD-CA2313/14M/C-NOPl-ECHO
OFA Hips
Good GD-11756G27M-VPl